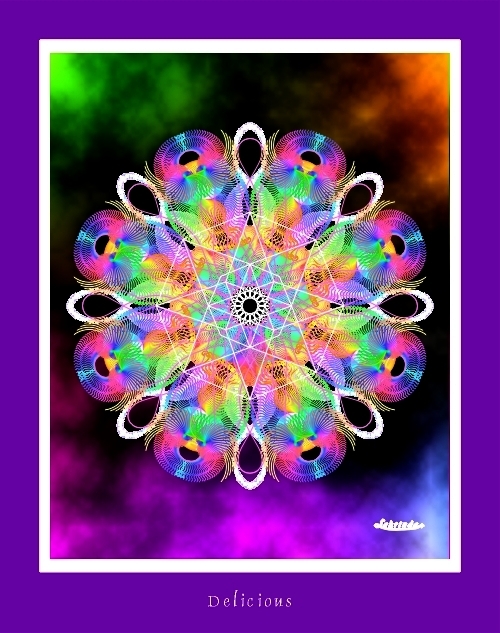 As an earth sign, I approach the world through my 5 senses. My 6th sense comes into play through my Symbalas and my private contemplations. Especially in these times, I have discovered that my dominant senses, sight and hearing, can easily be misled, if not closely monitored by my down-to-earth good sense.
I managed to arouse my sense of taste, however, when I had finished drawing this Symbala offering. I took one look and immediately felt a strong awareness of what could only be described as how 'deliciousness' would look in color and form. I realized that when my body experienced something delicious it brought a whole host of other feelings with it! I felt happy, abundant, elated and very contented. It even reached to a spiritual level with the help of the 8-base structure of immortality.
With loving intent I hope you may experience any or all of these feelings with this Symbala.
With Loving Deliciousness, Lahrinda
See more text and a larger image of the Symbala,
'Delicious'.